The Circle 2019 is airing on Channel 4 - meet all the contestants so far here.
In The Circle, players live in separate flats in an apartment block and communicate with each other through a voice activated social media platform called The Circle.
Up for to £100k is on offer for the winner, so the stakes are high. In the game where anyone can be anyone, who will win The Circle?
The players can be whoever they want on their Circle profiles, as they are hidden behind the screen. They can choose to hide certain things, change their identity entirely or simply be themselves. And because the players can't see each or hear other, there is plenty of opportunity for gameplay.
Throughout the show, the players will rate one another and the least popular will find themselves blocked before getting the chance to see who their fellow players really are face to face.
Over the course of the three and a half weeks, The Circle will test the players to the limit, with twists and turns, shock blockings and new players entering when old ones are blocked. And viewers at home will also be able to influence the show with live votes via The Circle's very own app.
Meet the current contestants playing The Circle below, and their game plans for success...
The Circle airs Monday-Friday and Sunday nights on Channel 4 at 10PM.
The Circle 2019 contestants
Brooke
AGE: 24 (25 on 29th September)
OCCUPATION: Disclosure officer
FROM: Buckinghamshire
RELATIONSHIP STATUS: Single
INSTAGRAM USERNAME: @brookeonabreak
PLAYING AS: Herself
GAME PLAN: She will use a combination of girl code and flirting to win. Pictures of her looking glam, but also pictures of her graduation to show she has brains as well as beauty. She isn't scared to speak her mind however she is going to be very tactical with it!
Georgina Aurelia
AGE: 21 (22 on 30th September)
OCCUPATION: Works in the tailoring industry
FROM: Nottingham
RELATIONSHIP STATUS: Single
INSTAGRAM USERNAME: @georginaaurelia
PLAYING AS: Herself
GAME PLAN: She plans to play as a "full on sleuth" with mind maps and note taking to suss out the catfish. Georgina will use her everyday photos along with some hot ones too. She also plans to show off photos from when she had her ileostomy bag to open up conversations.
James Doran
AGE: 26
OCCUPATION: Recruitment consultant
FROM: Liverpool
RELATIONSHIP STATUS: In a relationship
INSTAGRAM USERNAME: @jamesdoran92
PLAYING AS: "Sammie", a single mother
GAME PLAN: James believes Sammie's persona will pull on the heart strings of his fellow players and enable him to get a fast pass into the final. "Sammie" will let other players know just how life-changing winning The Circle would be for her and her son. But James is also prepared to turn players against each other if he has to.
Ella May
AGE: 23
OCCUPATION: Singer
FROM: Single
RELATIONSHIP STATUS: London
PLAYING AS: Herself
GAME PLAN: Ella thinks being herself is the key to success. "I think people should try to be themselves a bit more," she says. "I am a big girl and I think it's quite sad the time we're living in. I want to go in as someone who is really self-assured to show that it's okay to be you."
Paddy Smyth
AGE: 31
OCCUPATION: Disabled social media activist
FROM: Dublin, Ireland
RELATIONSHIP STATUS: Single
INSTAGRAM USERNAME: @paddyysmyth
PLAYING AS: Himself
GAME PLAN: Describing himself as the "disabled assassin", Paddy is playing as himself but hiding his disability. "Hopefully I find people like me for me and not my crutches," he adds.
Tim Wilson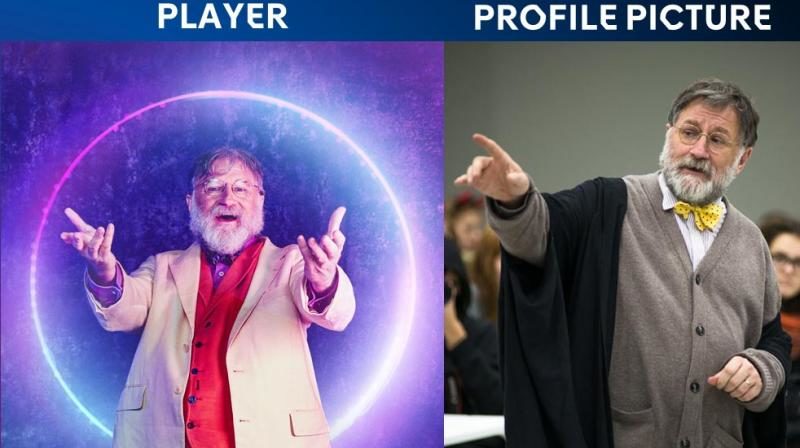 AGE: 58
OCCUPATION: University academic and animator
FROM: Rugby
RELATIONSHIP STATUS: In a relationship
INSTAGRAM USERNAME: @professor_tim_zontul
PLAYING AS: Himself
GAME PLAN: Tim really wants to get involved in the game; he wants to be the player everyone comes to confide in and asks for advice. Tim's profile will be pictures of him in his colourful blazers and dickie bows ties, but he suspects that with his unusual life story and idiosyncratic dress sense the other players might think that he is a catfish.
Woody Cook
AGE: 18
OCCUPATION: Works in a pub
FROM: Brighton
RELATIONSHIP STATUS: Dating someone new
INSTAGRAM USERNAME: @woody_cook
PLAYING AS: Himself, but not revealing his famous parents. He's the son of DJ and record producer Norman Cook and broadcaster Zoe Ball.
GAME PLAN: Woody is going to be himself. He's a likeable warm, friendly guy and he hopes that by befriending everyone in The Circle he'll become the most popular.
Jack Quirk
AGE: 29
OCCUPATION: Children's events organiser
FROM: Edinburgh
RELATIONSHIP STATUS: "Single AF"
INSTAGRAM USERNAME: @jackquirk_
PLAYING AS: Himself
GAME PLAN: This self-confessed cheeky charmer is playing as himself, thinking that flirting with the pretty girls and getting the lads onside will help him win.
Beth Dunlavey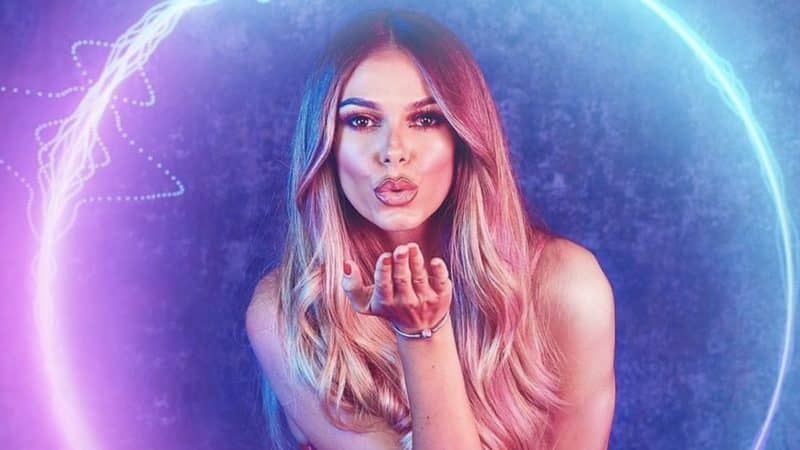 AGE: 29
FROM: Newcastle
RELATIONSHIP STATUS: Single
INSTAGRAM USERNAME: @bethdunlavey
PLAYING AS: Glammed down, younger version of herself
GAME PLAN: Beth is playing as a glammed down, 'girl next door' version of herself so 'girls won't be intimated and boys will want to build friendships rather than relationships'.
Busayo Twins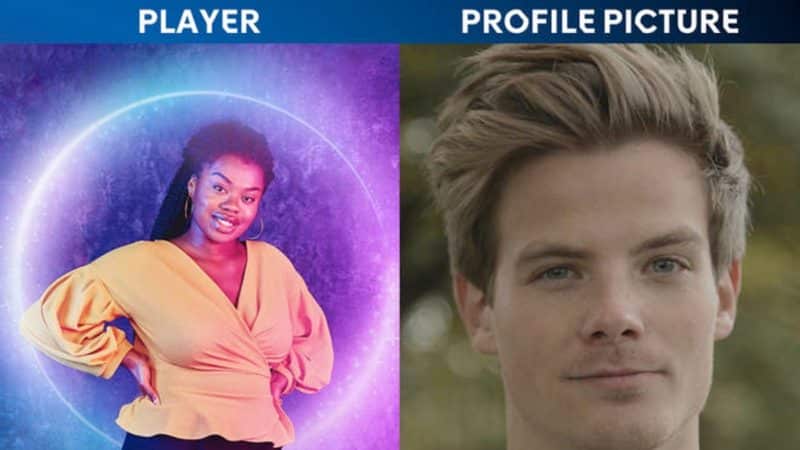 AGE: 24
OCCUPATION: Strategy policy advisor
FROM: London
RELATIONSHIP STATUS: Single
INSTAGRAM USERNAME: @busayotwins
TWITTER USERNAME: @busayo_twins
PLAYING AS: Josh, a single, white 24-year-old from Camden.
GAME PLAN: Busayo is playing as a 24-year-old rich, white man called Josh in a bid "to test the theory of white, male privilege" as she believes 'Josh' will be more popular than her in The Circle.
Jan Jones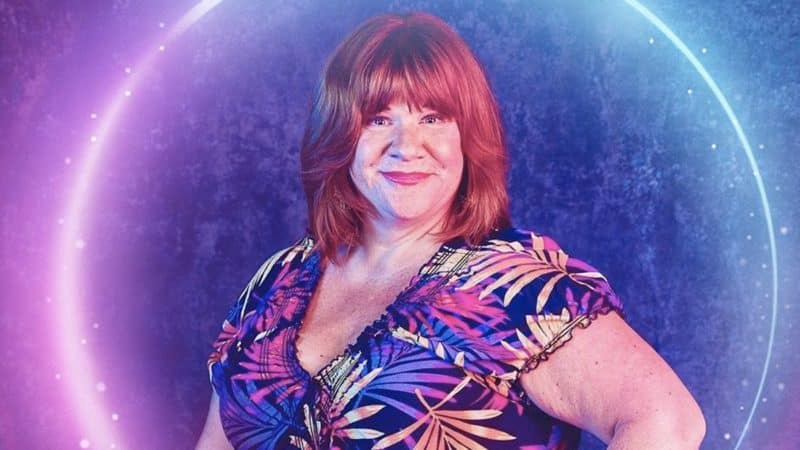 AGE: 58
RELATIONSHIP STATUS: Recently Single
PLAYING AS: Herself
GAME PLAN: Jan reveals: "I don't have a game plan, I'm just Jan. I'm honest, genuine and the real deal."
Katie Roe Carr (BLOCKED)
AGE: 43
OCCUPATION: Tanning salon owner
FROM: Fleet, Hampshire
RELATIONSHIP STATUS: Married
INSTAGRAM USERNAME: @katieroecarr
PLAYING AS: Her 25-year-old son Jay
GAME PLAN: Katie plans to use photos that represent Jay as a young, handsome, kind-looking guy. She has no issue with flirting with other females if it means becoming popular. Katie also wants 'Jay' to be the alpha male in the game amongst the guys and knows how important it's going to be initiating 'LAD chat'. She plans to take in a glossary of "young people's slang" to help her fit in.
Richard Madeley (BLOCKED)
AGE: 63
OCCUPATION: TV personality
FROM: London
RELATIONSHIP STATUS: Married
PLAYING AS: 27-year-old Judy.
GAME PLAN: In a new twist for Series, The Circle has introduced the Celebrity Catfish. Richard Madeley entered The Circle and it was viewers who decided how he plays the game, creating a new identity for him as 27-year-old Judy.
Sy Jennings (BLOCKED)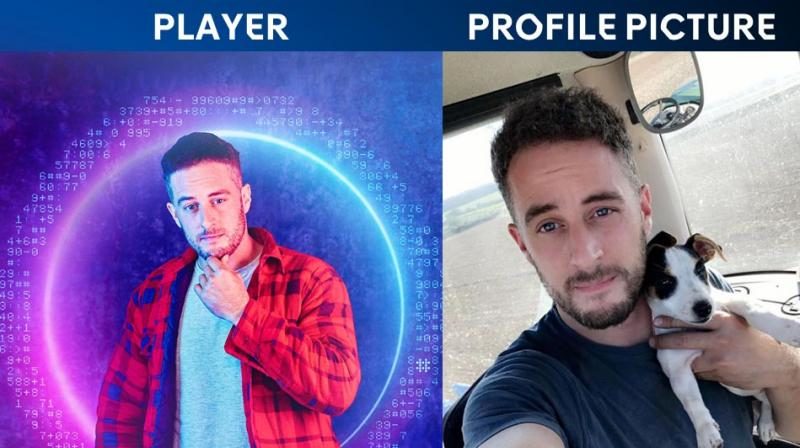 AGE: 35
OCCUPATION: Farmer
FROM: Somerset
RELATIONSHIP STATUS: Single
INSTAGRAM USERNAME: @syjennings
PLAYING AS: Himself
GAME PLAN: Sy plans on being totally honest with all his fellow players. He is keen to educate the other players on the realities of farming and country life – something he feels not many people will have knowledge of. He'll use photos of him and his dogs and cows to win over the animal lovers in The Circle.
Emelle Smith (BLOCKED)
AGE: 31
OCCUPATION: Model
FROM: Manchester
RELATIONSHIP STATUS: Single
INSTAGRAM USERNAME: @emellesmith
PLAYING AS: Herself, but changing her sexuality and her real age.
GAME PLAN: Before going into The Circle, Emelle has asked all her straight friends for tips on how to flirt with men. She's confident that by playing The Circle as a 24-year-old she'll be better liked by the other players and she does not think she needs to do much research into cultural references as she's young at heart.
The Circle airs Sunday-Friday nights at 10PM on Channel 4.
Episodes will be available to watch online and catch up on via All4.